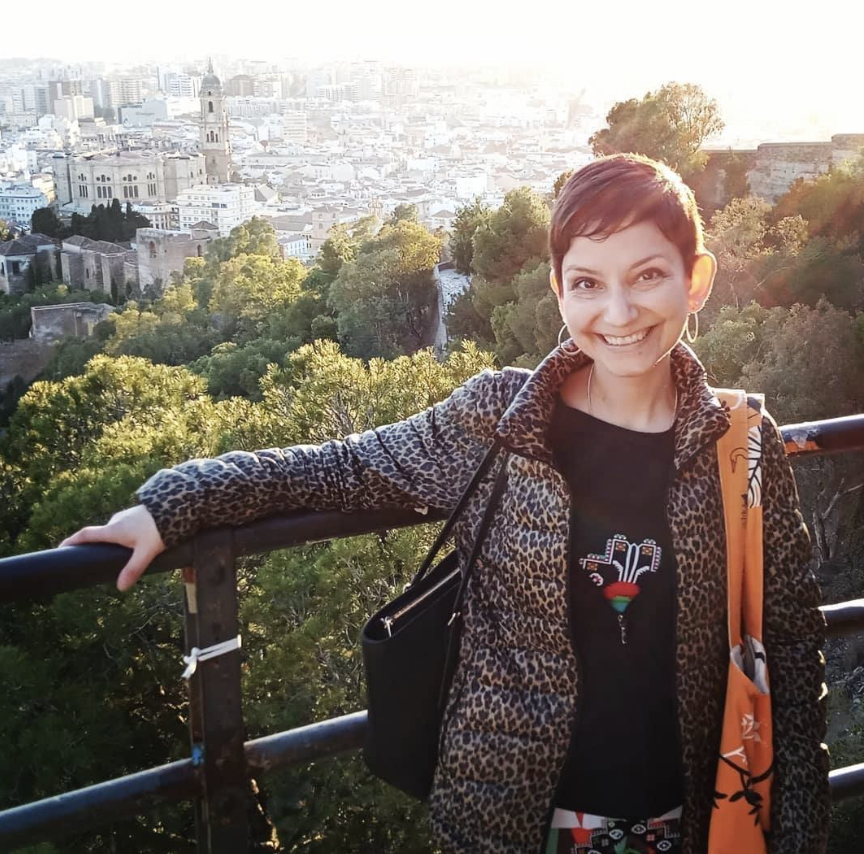 I have a recording of Josie and me talking. It's about a month before she died. There are parts where we talk about what we think happens after we die, but I'll admit, in those parts, it's mostly me talking. The parts I like best are where we are reading through a Seamless menu laughing about the garbage some people will put on a hotdog, especially in Brooklyn—like baked beans and Doritos—because a hot dog is what Josie felt like eating for lunch. "I already feel like crap," she mused, "so I figure the hotdog isn't going to hurt me."
Josie was the kind of person who thought that dry January was dumb and that diets that deny you of pleasure were also dumb. Don't hurt yourself, but also, don't deny yourself was a conversation we had often.
At one point she started showing me all the weird things she wanted to order off Amazon for her birthday/Halloween party. Dry ice for the punch. Black lights. At one point we were laughing about these blood bags she planned to fill with vodka-cranberry. I suggested Bloody Mary. Then we just started going back and forth about whether it was too gross or morbid to put Bloody Mary into blood bags at the party of a woman planning to enter hospice right after the party.
At least, at the time, that's what I thought we'd been talking about. But as I listened, I realized Josie hadn't been worried about grossing anyone out or making anyone feel sad or weird. She'd been worried that the blood bag would get stopped up. They wouldn't be able get the drink out of the blood bag. It was an issue of alcohol-conveyance.
She didn't correct me. I never realized my mistake until four years later—four years and four months after Josie died at the age of 42.
Josie and I knew each other for a long time before we became good friends. I was closer with her former boyfriend, the guy who left her right when she got her terminal diagnosis, the one she wrote her brilliant, hilarious New York Times article about. But after he left her, Josie and I scheduled a daily "check in" phone call. We probably spoke more often than that. I invited her every time I went out, and she did the same.
Josie was a professional writer. At the end of her life, she was the editor for the Guggenheim's website. She and I wrote a blog together for the company that produces Fiji Water. I got the job through her. In fact, Josie got me a lot of my first writing jobs. But it was Josie who enrolled as a student in my first ever writing class at Gotham. She wanted to write about dying from cancer, but mostly she wanted to shame her boyfriend publicly.
Josie's class grew close in large part due to Josie's energy and spirit. Now, I am not one of those people who deify the dead. Maybe it's because I'm a memoir teacher. I spend a lot of time trying to convince writers that there are no villains in memoir and there are, likewise, no angels either.
But it's hard not to think of Josie as practically perfect. She was generous as a writer and a person. She was funny and she was smart. But mostly, she was kind. She was the type of friend who didn't correct you for misunderstanding that a conversation about the best way to drink booze at a Halloween party wasn't a conversation about her impending death. Josie loved being alive. She wanted her life to matter.
I love that Josie's class makes the Josie Rubio Scholarship available every year. It's a wonderful tribute to Josie, but also a reminder that when you are alive, you should feel alive. Write because it's important to tell stories, it reminds us that we are alive, it helps us delineate why and how our lives matter.
Even at the end of her life, Josie didn't like to talk about dying. She liked to talk about living. She loved planning that Birthday/Halloween party. She had two costume changes that night because she couldn't decide if she wanted to be Little Bo Peep or an insomniac. So she was both. She didn't buy the blood bags to drink out of in the end. But she did put dry ice in the punch.
No one felt weird. No one felt sad. We all just felt more alive around her. 
__________________________________________________________________________
To enter the Josie Rubio Scholarship Contest, please submit a one-paragraph story, in the style of the New York Times' Tiny Love Stories, no more than 100 words long.
Deadline is midnight, EST, on Friday April 14th, 2023.
Winners will be announced in late May, and will receive a tuition-free class of their choice at Gotham Writers Workshop (subject to class availability).
Send submissions to the Josie Rubio Scholarship Committee at josierubioscholarship@gmail.com.
You can read examples of entries by previous winners here.