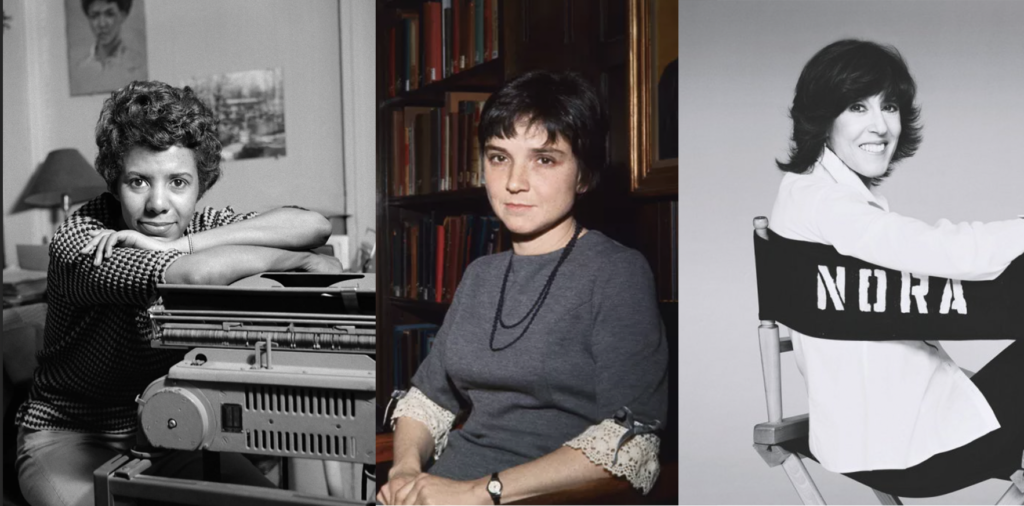 Fellow writers, it's the third week of May, and you know what that means? Birthday cluster!
 
And this no ordinary birthday cluster — this week we celebrate the births of three iconoclasts, writers who not only defied expectations, but made an art of it.
 
First up, poet Adrienne Rich, born May 16th, 1929, perhaps most famous (infamous?) for refusing the National Medal for the Arts in 1997, because, she said, "Art means nothing if it simply decorates the dinner table of power which holds it hostage."
 
Rejecting the easier path and telling the truth were among Rich's chief values. Twenty years before turning down the medal, she said in a speech, the subconscious mind—so important to a writer's craft—needs truth to survive. "To lie habitually…is to lose contact with the unconscious," she said. "It is like taking sleeping pills, which confer sleep but blot out dreaming."
 
Next, playwright Lorraine Hansberry, born May 19th, 1930. Hansberry wrote the classic A Raisin in the Sun, which when it opened at the Ethel Barrymore Theatre in 1959 made her the first Black woman playwright to have her work produced on Broadway.
 
A civil-rights activist and a member of the Communist Party during the McCarthy era, Hansberry believed writers must "write about the world as it is and as you think it ought to be and must be—if there is to be a world."
 
In Raisin, one of the characters says of the future, "It isn't a circle—it is simply a long line…And because we cannot see the end—we also cannot see how it changes. It is very odd that those who see the changes—who dream, who will not give up—are called idealists…and those who see only the circle we call them the 'realists!'"
 
Last up, Nora Ephron, born May 19th, 1941. No doubt you know her romantic comedies, her humorous essays, maybe even her 1983 novel Heartburn. But she also co-wrote the screenplay for the drama Silkwood, about real-life nuclear plant-worker-turned-whistleblower Karen Silkwood.
 
A big moment in that story is when Karen Silkwood shifted from ordinary woman to political activist who risked her life to tell the truth.
 
"Well, that's boring to watch," Ephron wrote. "The answer was to make the movie very domestic, about three people in a house. We had that: Karen, her roommate, and her boyfriend… three people, all moving in different directions."
 
Besides being writers born in Taurus on the cusp of Gemini, one thing these three women had in common was a belief that anything good began with people raising their voices. So, to celebrate them, you can (and should) read their work, possibly with cake. But you should also write, in their honor, and raise your own voice.
 
As always, I've got some suggestions.

Kelly Caldwell
Dean of Faculty