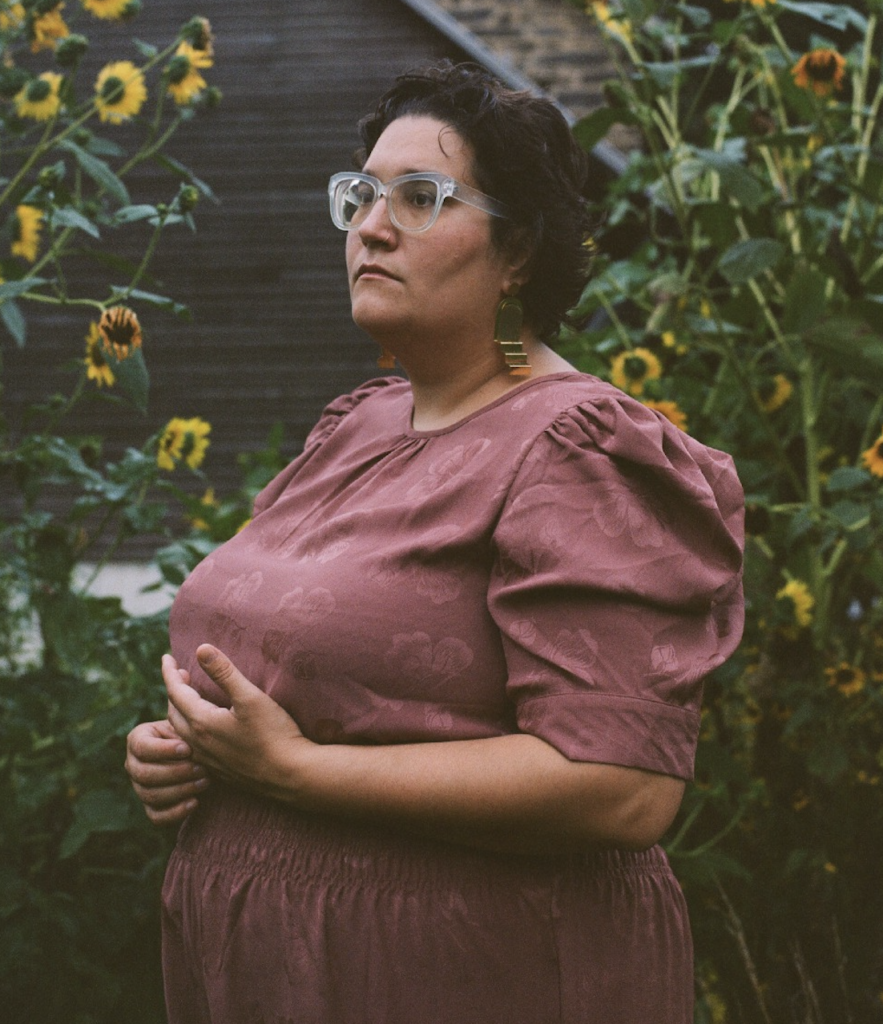 Writers, last month, I got to hear Carmen Maria Machado, author of the short-story collection Her Body and Other Parties and the memoir In the Dream House, deliver the keynote at the Hippocamp Conference on Creative Nonfiction.
She called her talk "I Hate My Book," and before you ask, yes. Yes, it absolutely lived up to its title.
I can't send you back in time to sit with me in Lancaster, Pennsylvania, to hear the whole thing, so instead, I'll just share a few of my favorite highlights with you.
While writing In the Dream House, Machado kept a quote from Khalil Gibran on her desk that said, "If your heart is a volcano, how shall you expect flowers to bloom in your hands?"
Until, after a long day of reading about domestic abuse and anti-LGBTQ+ bigotry and writing about her own experiences with abuse and bigotry, she threw it out.
"Because he was wrong. The fact is people settle near volcanoes because the resulting soil is extraordinary, dense with nutrients from the ash. In this dangerous place, their fruit is sweeter, their crops taller, their flowers more radiant, their yield more bountiful. The truth is, there is no better place to live than in the shadow of a beautiful, furious mountain."
On writing her second book:
"When you are writing your first book, it is so hard to think of what comes next. You spend your whole life saving up a book inside of you, and you write it, and if you're lucky it gets published, … but then what? You have to then have, god help me, new ideas?! What kind of freaking scam is that?"
On why she hates her book In the Dream House:
"It's gross to have a book like that inside of you, a knot of pain that's constantly pulling your skeleton out of alignment.
"I resent the fact that I had to write it because it didn't exist yet.
"I'm angry that it happened to me, and angry that I revisit these events during writing…and I'm mad that I had to become someone different to understand what happened to me, because to have remained the same would have been a certain death."
On how talking to teenagers about ghosts pointed her in the right direction:
"I'd often wondered if my ex's former house's current tenants ever passed over a space where I'd been crying, and felt it, a cold spot, a twinge of inexplicable sadness.
"I thought about how the Gothic can be conducive to suppressed voices emerging, like in a haunted house. And how at its core the Gothic drama is fundamentally about voiceless things—the dead, the past, the marginalized—gaining voices that cannot be ignored.
This is the way that writing is haunted — the past aggressively asserts itself against the present, grappling for control."

Kelly Caldwell
Dean of Faculty