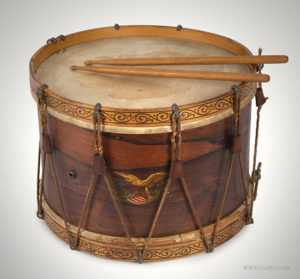 Oh, the drama we're seeing on our national stage these days! Power, prejudice, rage, sexual assault, duplicity, espionage, wild fires, hurricanes, bombs, shootings, a country cleft in twain. I'd like to see what Shakespeare or John le Carré or Octavia Butler could do with it.
Or you.
If you're a citizen of the U.S., please vote on Tuesday, November 6. Add your voice to the making of history.  
Another way to add your voice—or channel your emotion—is to participate in our Write the Good Fight contest. We invite you to write a story (in 50 words or fewer) about a person (or group) who fights to resist the forces threatening what they hold dear. The story can be personal, fictional, or even historic.
Here's an example from our former intern from Ireland, Katie Lynch:
Stepping off the train, I adjust my armor. The gold hot pants, the glitter on my cheeks, the flag in my hand. They tell a story. My costume identifies me, exposes me, and protects me. I am part of a movement of acceptance and love. We fight with pride.
The person who writes the entry we find most inspiring wins a free Gotham class.
Wherever you stand politically, don't just stand still. Make a choice. Join the march. Hear, as Shakespeare says, the "spirit-stirring drum."
And let's hope, in the near future, the people of Earth get better at coming together.
So come on, folks, Write the Good Fight.
(Just a reminder that you can find my letters, and other great stuff, on the Gotham Blog.)

Alex Steele
President, Gotham Writers Workshop