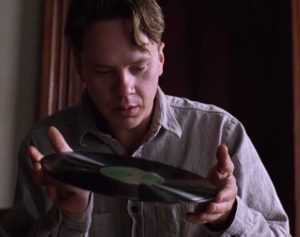 I read the news today, oh boy.
So sings John Lennon in the Beatles song "A Day in the Life." I'm feeling that these days when I look at the news. Climate change becoming apocalyptic. Covid refusing to leave. Countries falling into evil hands. Politicians and people acting more dimwitted than ever.

It's hard to stay positive, let alone productive.
So why not look to some characters who have coped successfully with the slings and arrows of outrageous fortune?
Celie in Alice Walker's novel The Color Purple led a tough life. After a childhood of being physically and sexually abused by her father, she marries a man who treats her the same. A same-sex fling with a glamorous singer leaves her heartbroken, but also shows her she has some power over her destiny. She starts a business of making clothes, for which she has a real talent. Here she writes to her sister:
Nettie, I am making some pants for you to beat the heat in Africa. Soft, white, thin. Drawstring waist. You won't ever have to feel too hot and overdress again. I plan to make them by hand. Every stitch I sew will be a kiss.
In Samantha Irby's short memoir "Nashville Hot Chicken," Samantha decides to scatter the ashes of her cremated father, after they've been boxed up in her place for many years. She's apathetic about the ashes because he was a truly awful dad. However, it's time to get rid of the damn thing and she finds a route for making the best of a grim situation:
I decided to take him to Nashville, to dump the ashes of my dead father in one of Tennessee's thirty-plus rivers or tributaries so he could float on and become one again with the earth or whatever, but also to kind of try to have a vacation. Like I said, he was technically from Memphis, but I've been there.
Andy in the movie The Shawshank Redemption is serving a life sentence in prison for a murder he didn't commit. Somehow, he manages to hang onto hope, almost unshakably from day to day. He tries to pass it on too, like the time he hijacks the PA system and plays a sublime passage from a Mozart opera to the prisoners in the yard. He does a stint in solitary for this, but continues to hear the Mozart in his mind, later telling his prison pals:
There are places in this world that aren't made out of stone. That there's something inside…that they can't get to, that they can't touch. That's yours.
Create something good. Find a silver lining. Make a sublime place in your mind.
Thanks, guys.

Alex Steele
President, Gotham Writers Workshop