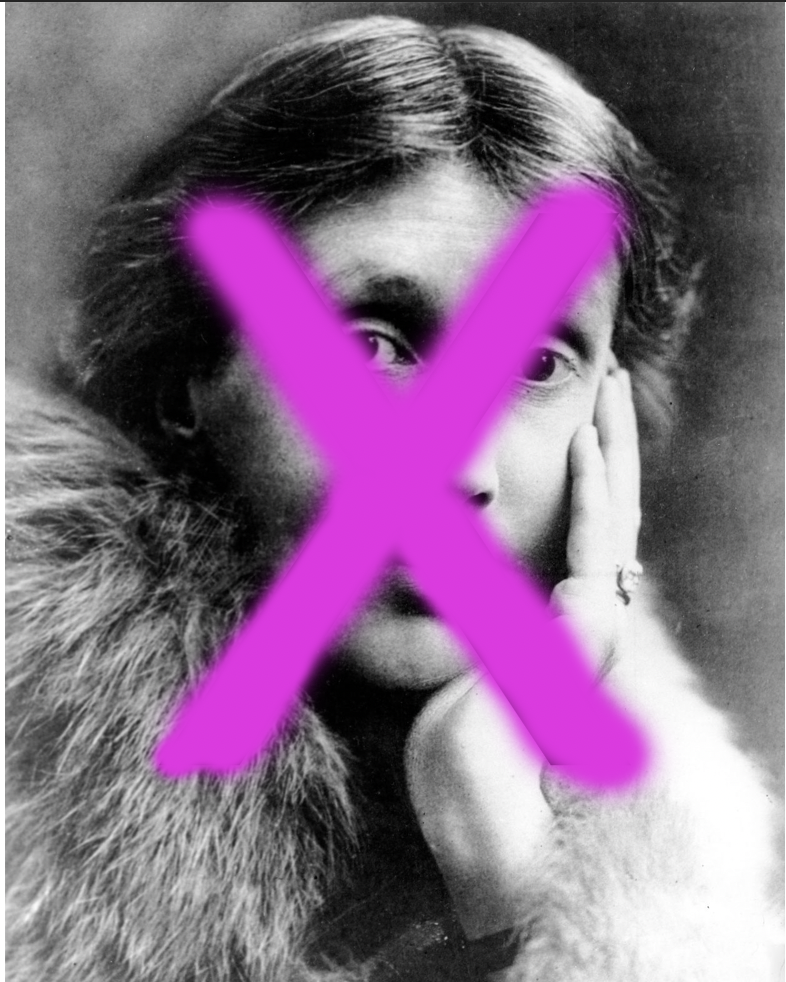 Writers, it's still residency-application season! ICYMI, last month, I assembled some truly inspired must-do suggestions for tackling your packet, from people who have read them by the hundreds. If you missed it, catch up here.

This month, let's go over a few of the most common residency-application mistakes.

No. 1? No Virginia Woolf.

"Whatever you do, don't mention Virginia Woolf's A Room of Her Own," says poet Susan Rich, who read applications for the Hedgebrook residency a few years back.  
Woolf's famous line, "It is necessary to have…a room with a lock on the door if you are to write," is true and infinitely quotable. Still, don't.

Not only is it overused, it evades what residencies truly want to know: Why here? Why now?

Your answer needs to be specific to that residency. Do some homework, understand what each one offers to its artists, and what its founders and funders hope it will achieve. How do you fit in with their mission? What appeals to you about their work?

As you compose that answer, and the others, don't impersonate the writer you think they want you to be.

Like author Jill McCabe Johnson did.

"In retrospect, I see that I [submitted] what I thought judges wanted to hear," McCabe wrote. "In 2018, I responded in earnest. I sought time 'to work uninterrupted and un-selfconsciously,' to 'grapple with these issues and do the strange, undefinable dance of lifting and shaping them into poetry.' "

"It was the most thorough and honest application, and therefore the best application, I'd ever submitted anywhere," McCabe said. Spoiler alert, it was the one that got her accepted.

Residency reader Sandra Marchetti recently pinpointed some other common mistakes:
No loquacious, flowery personal statements with over-lofty goals about healing the world.
Don't quote Rilke. Judges are interested in reading your work.
No self-deprecating I-know-I'm-not-famous qualification statements. Project confidence.
There's a pattern here, in these unforced errors: Imagining residency application readers as
rigid, persnickety, Rilke-reading snobs.

In reality, the people reading your packet will be writers like you, who were once on the other side, hoping to break through. People like my colleague Shahaz Habib.

In a recent visit to my memoir class, a student asked Shahnaz why a residency judge would be interested in "yet another immigration story, about straddling the crack between places," like the one my student is writing.

"We think, 'My story is just a clichéd story,' but it really isn't," Shahnaz said. "There are people like me, who are thirsty for more immigration stories. We're thirsty for your story.

"When you're writing your application, imagine that the person who is reading it is like me, someone who is thirsty for your story."
Kelly Caldwell
Dean of Faculty