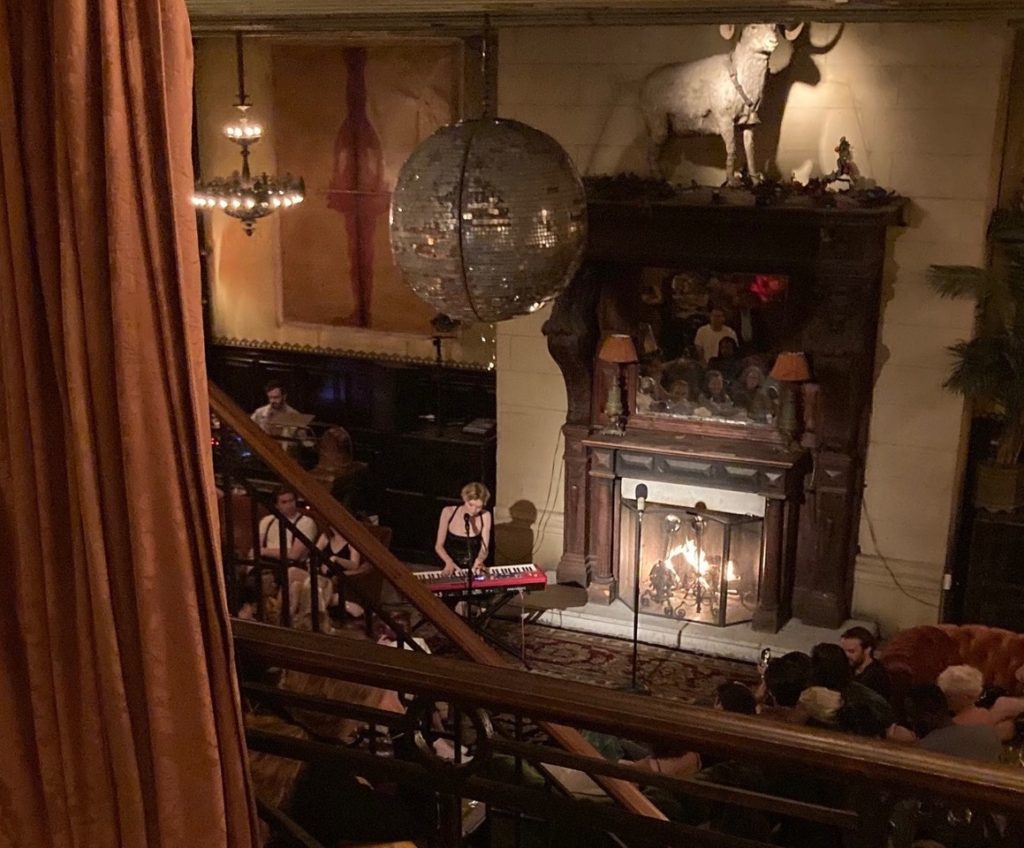 I didn't want to go. Although, I did a little bit. And I'd already said I'd be there.

These were my thoughts a few weeks ago as I prepared to leave for an event in the West Village, all the way over by the Hudson River.

Like many of us, I hadn't been going out a whole lot over the past few years, especially to crowded venues. And I was a bit apprehensive about this event because no one was able to go with me and I was certain to be the oldest and squarest person at this gathering of the city's coolest crowd.

It's called The Tell—a once-a-month program (at a historic hotel where the survivors of the Titanic stayed) that combines people telling tales of strange encounters and noir-ish musical acts. The whole thing is put together by Gotham teacher Michael Leviton, and I'd been telling Michael I'd come for years.

I felt a bit off balance as I walked into the faded glamour of the hotel's ballroom, where the show happens. I didn't know anyone or quite belong and wasn't sure how the seating worked. But after settling deep into a worn couch on the mezzanine level, I chatted to the heavily-tatted guy next to me and then spent a spellbinding two hours or so drinking in the stories and music. I walked home buzzing with the magic that Manhattan has to offer, when you're lucky enough to find it.

It's gotten easy to avoid going out, and by "out" I mean something more than wandering the mall or dining in a café. I mean something bolder, maybe even something you've got to push yourself to get to.

It's good to get out—good for us as writers and as people attempting to live interesting lives. (Caution, vaccines, and masks are wise, of course.)
If you're in the NYC area, you might get out and catch some Gotham Writers action. We will be offering free 90-minute classes every Thursday night in August in Bryant Park, which is perhaps the best spot in Manhattan: a rectangle of greenery surrounded by soaring buildings and the magnificent "lion" branch of the library.
You can check out the schedule here, and take note that I'll be teaching a class on Character on the night of August 25. (If you come to that one, please say hi to me afterwards.)

In the words of the philosopher Søren Kierkegaard (about whom my friend Pete is creating a TV series): To dare is to momentarily lose one's footing. But not to dare is to lose one's self.

Alex Steele
President