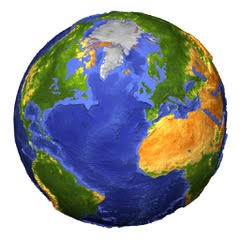 Some interesting Gotham stats:
Gotham core staff members: 8
Gotham teachers: 176
Gotham students in the past 12 months: 7,410
Countries with Gotham students (over the years): 146
Here's a list of the countries:
Afghanistan, American Samoa, Angola, Antigua and Barbuda, Argentina, Armenia, Aruba, Australia, Austria, Azerbaijan, Bahamas, Bahrain, Bangladesh, Barbados, Belgium, Belize, Bermuda, Bolivia, Bosnia and Herzegovina, Botswana, Brazil, Brunei, Bulgaria, Cambodia, Canada, Cayman Islands, Chile, China, Colombia, Cook Islands, Costa Rica, Croatia, Cyprus, Czech Republic, Democratic Republic of Congo, Denmark, Dominican Republic, Ecuador, Egypt, El Salvador, Eritrea, Estonia, Finland, France, Georgia, Germany, Ghana, Greece, Grenada, Guadeloupe, Guam, Guatemala, Guyana, Hong Kong, Hungary, Iceland, India, Indonesia, Iran, Iraq, Ireland, Israel, Italy, Jamaica, Japan, Jordan, Kazakhstan, Kenya, Kuwait, Kyrgyzstan, Latvia, Lebanon, Liberia, Liechtenstein, Lithuania, Luxembourg, Macao, Macedonia, Malawi, Malaysia, Malta, Martinique, Mauritius, Mexico, Monaco, Mongolia, Montenegro, Morocco, Namibia, Nepal, Netherlands, New Zealand, Nicaragua, Nigeria, Northern Mariana Islands, Norway, Oman, Pakistan, Palau, Palestine, Panama, Peru, Philippines, Poland, Portugal, Puerto Rico, Qatar, Romania, Russia, Saint Lucia, Saint Vincent and the Grenadines, Saudi Arabia, Senegal, Serbia, Seychelles, Sierra Leone, Singapore, Slovakia, Slovenia, South Africa, South Korea, Spain, Sri Lanka, Sudan, Sweden, Switzerland, Syria, Taiwan, Tanzania, Thailand, Timor-Leste, Trinidad and Tobago, Tunisia, Turkey, Turks and Caicos Islands, Uganda, Ukraine, United Arab Emirates, United Kingdom, United States, Uruguay, US Virgin Islands, Venezuela, Vietnam, Zambia, Zimbabwe.
That's a world of students, and we try to give each and every one of them a stimulating experience. For this, I'm incredibly proud of our staff and our teachers. And I'm also quite proud of all those students who dare to explore the writing life with us. I hope we've been a great creative home for you.
We believe everyone has a story to tell, and all are welcome in our classes. Join us for a wonderful New Year!


Alex Steele
President