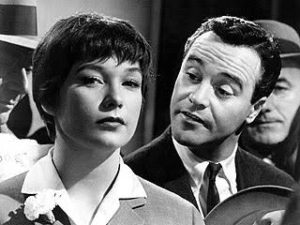 Two weeks ago, I found myself at a WeWork location in downtown Manhattan. It's one of these co-working spaces, where people rent offices and gain access to communal areas, kitchens, conference rooms, and a mailing address. It's just the thing for many start-ups or small businesses. You don't have to deal with the hassles of leases and furniture, and you get to join an interesting, enterprising community.
WeWork also offers free events to their members, and I was there to conduct a one-hour lunchtime class on Business Writing. (This particular WeWork has around 2,000 members; it's a growing trend in NYC and other major cities.)
Though Gotham is known primarily for it's creative writing classes, our Business Writing classes are also a growing trend. We have classes open to the general public, both in NYC and Online, and we present these classes in corporate and academic environments; we've recently brought our Business Writing to places like NASCAR, Willis Towers Watson, and Indiana University.
The underlying point to our Business Writing courses is a human touch. The more you sound like a person rather than a corporate drone (or a results-oriented facilitator of integrated solutions), the better you'll be able to form a connection with your audience.
At WeWork, for example, I had the students craft a letter to a fictional office staff beseeching them to keep the kitchen area clean—focusing on conciseness, tone, and audience. Fortuitously, there was just such a note in their nearby kitchen and we also analyzed its effectiveness (which it passed with flying colors).
I've discovered that our Business Writing classes are every bit as much fun as our creative writing classes. It's about the challenge of conjuring words to create the desired effect, pulling the audience in, employing psychology, and even storytelling. (What's better in a cover letter: to say you're detail-oriented or to tell a little story that demonstrates this trait?)
While I was teaching another Business Writing session, we spent some time brainstorming how students could improve actual documents from their job. One student had been tasked with inviting President Obama and his family to a gala ballet event. What, we wondered, would grab the president's (or his social director's) attention? We found an excellent solution—mentioning the presence of a dancer his daughters admired—but I don't think he attended. An international crisis probably interfered with the date.
Business is all about making connections, and good business writing succeeds at just that. In fact, dear readers, that's what I'm trying to do with these letters to you. Are we connecting?  


Alex Steele
President