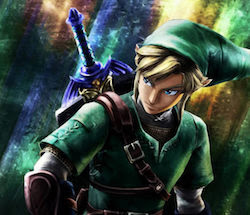 All the greats have fascinating deep cuts—Measure for Measure (Shakespeare), "First Snow in Kokomo" (Aretha), Empire of the Sun (Spielberg). So let's discuss some things you may not know we offer.
First, big news:
Gotham Writers Conference – Our first-ever writing conference is happening in New York City on October 25 and 26, 2019. The conference focuses on publishing books. Day 1 will consist of eye-opening presentations and panels. Day 2 will consist of pitching roundtables where (selected) writers interact with agents about their book projects.
If you want some help prepping your book project—perhaps for the Conference—consider these two courses:
How To Get Published – Taught by a New York literary agent, this course walks you through the process of publishing a book, and helps you create an effective a query letter.
Nonfiction Book Proposal – Taught by a New York literary agent, this course walks you through the process of creating a nonfiction book proposal, and helps you refine the concept for your nonfiction book.
If you seek to succeed in the business world (any business), we offer:
Business Writing – We teach the basic principles of effective business writing, and also how to connect with people on a personal basis through your writing.
You won't get far as a writer, in the business or creative worlds, without a mastery of…
Grammar! – After this course, you'll write with more confidence, knowing where those damn commas ought to go and knowing the difference between further and farther.
Perhaps the best way to improve your writing is to study great writing, like a painter studies the masters.
Reading Fiction – Studying great fiction, through a writing lens.
Scripts in Focus – Studying great screenplays and TV scripts, through a writing lens.
Here are two courses you won't find anywhere else:
Just Write – We give you a room every week and you just write, along with a group of people and a teacher acting as your cheerleader.
Video Game Writing – This course shows you how to create and write stories for video games, which is kind of like regular storytelling, but also kind of different. In addition to grownups, teenagers are allowed to take this course.
Oh, with summer coming on, you'll want to know about these courses for teens:
Teen Creative Writing – Exploring creativity in writing, both fiction and nonfiction.
Teen Creative Nonfiction – Exploring the creative forms of nonfiction—including memoir, college essay, feature articles, and reviews.
And how can we forget?
Comics and Graphic Novels – This category is hotter than ever, and you might want to join the party.
Hey, when you've got a sec, make sure to explore all the wonderful courses in our catalogue.

Alex Steele
President, Gotham Writers Workshop