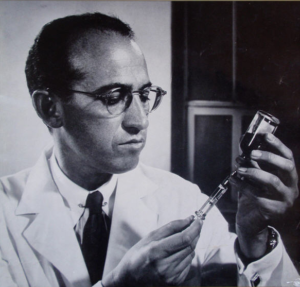 A brand-new virus (COVID-19) knocks the whole world sideways.
How dare they call it a "novel" virus, when novels are wonders we hold so dear. Right?
Everyone here at Gotham wishes you the best. And we're keeping our doors open. Proverbial doors. We're all working from home and we're not holding any in-person classes.
So, how can we help?
As always, we have plenty of Online classes.
And we've created Zoom VideoConference classes—classes that meet in real time, just like an in-person class, only everyone is interacting via a screen (computer, phone, tablet). It's too bad we can't meet in the same room, but the Zoom classes offer the next best thing.
To make these classes more affordable, we are extending our Early Bird offer until midnight (Eastern Time) Monday, April 6. The Early Bird discount entitles you to:
$30 off your first Gotham 10 or 6-week class (use code: EBN30B20)
OR
An extra $30 off a 10-week class if you're a returning student, combined with your $30 returning student discount. So you get $60 off the listed price (use code: EB30B20)
And, of course, we also have a slate of One-on-One options that can happen remotely.
And…we have some free offerings, which I'll explain now:
We are holding a bunch of Zoom VideoConference Open House classes on April 1 and 2. These are actually filled up by now (I know, don't yell), but we'll be doing this again soon.
Very soon we're going to be hosting a free Zoom version of our Friday Night Write-In. We'll be sure to let you know when that's available.
And we've got these cool daily features on our social media channels (Facebook,Twitter, Instagram):
Monday Motivation—#MondayMotivation—motivational quotes
Tuesday Talkback—#GWTuesdayTalkback—we ask you interesting things
Wednesday Wheel—#GWWednesdayWheel—writing prompts from a spinning wheel
Thoughtful Thursday—#GWThoughtfulThursday—videos of me giving you things to ponder
FridayFaves—#GWFridayFaves—Gotham teachers recommending their favorite books, movies, poems, etc.
And you might want some writing contests to help occupy the time:
Mother of All Contests– a nod to Mother's Day
Stories Everywhere contest– our monthly contest on Twitter
"You Will Be Found" essay contest– this one just for teens
Here's an interesting quote from Jonas Salk, the doctor who discovered the first vaccine for polio:
I pictured myself as a virus or a cancer cell and tried to sense what it would be like. 
That's exactly what you should be doing with your characters when you create a story. And dreaming up a story might be a great way to stabilize yourself amid this unprecedented uncertainty.

Alex Steele
President, Gotham Writers Workshop